SBS-EM Campus Recruitment
About Us
The Solvay Campus Recruitment is our school's programme facilitating employers' talent acquisition. It enables quality employers to connect with our students (Bachelor, Master & Advanced Master) through online as well as offline recruitment activities. This programme is powered hand in hand with the Solvay Brussels School and the Solvay Campus Recruitment student club.
---
Would you like to recruit SBS-EM in house talents from bachelor to master ? You are at the right spot! We are on your side to help you reach your recruitment targets. We propose various recruitment services including:
Jobfairs attended by over 3000 students (Career Days & Fair For Impact)

Tailor-made both online and offline recruitment events (Workshops, Keynotes, Afterwork, Webinars…)

Online brand awareness services (Mailing & Facebook/Instagram)
Interested? Get in touch at campus-recruitment@solvay.edu
If you would like to build a more global relationship with our school's community, become a Campus Recruitment Partner through our basic or premium Partnership programme for additional perks such as exclusive access to our students, increased visibility, job fair booking priorities, discounts and many more.
For more detail on our partnership proposals, contact us here.
---
---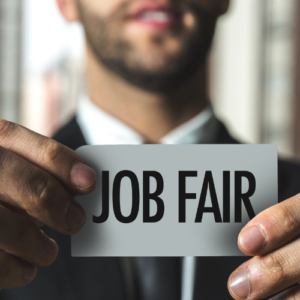 Career Days
The Career Days is our renowned job fair, taking place over the course of February. It gathers employers from diverse sectors and is attended by hundreds of students.
Reserved for:
any companies interested in meeting SBS-EM students
When:
February
Registration:
Contact Campus Recruitment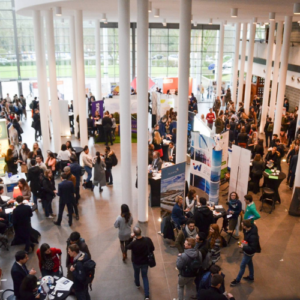 Fair for Impact
The Fair For Impact allows our students to make their career fair. It gathers employers from governmental and non-governmental organisations, start/scale-ups and SMEs.
Reserved for:
governmental and non-governmental organisations, start/scale-ups and SMEs.
When:
March
Registration:
Contact Campus Recruitment
---
SBS-EM Campus Recruitment
Coordinator
Camille DE GROOTE
+32 470 04 98 34
SBS-EM Campus Recruitment
Event
Camille LAURENT
+32 493 92 88 92
SBS-EM Campus Recruitment
Treasurer
Florine ROULIN
+32 470 06 33 65